There's also this mean girl who sits across from me. I think she's a gov or history major because she always knows the answer to every question, and regularly contributes unsolicited information about the topic at hand. I wouldn't mind it if she was just a know-it-all, but she always acts really snooty whenever she delivers her statements…like she's doling out pearls of wisdom from the fucking clouds. She says stuff like:


"Oh…well, obviously that was the 13th amendment."

Hidden Meaning:
I hate everyone here with a fiery passion.

Or


"Uh…that would have to be the Monroe Doctrine. A lot of people forget that one."


Hidden Meaning: I think I'm fucking badass even though I carry a Hello Kitty purse and wear nothing but Abercrombie clothing.


Or


"(raises hand)…oh…and by the way…Wyoming was the first state that allowed women to vote."


Hidden Meaning: You all aren't worthy of licking my proud, brown, Latina taint."


There's this other girl who doesn't usually annoy me, but she did end up pissing me off today. She said something to this effect today:


"So…is this when (quotation fingers) "Germany"
builds their (quotation fingers) "navy" because they're a big(quotation fingers) "country"
and can't get out of their area?"

I don't care what atrocities or confusion might have befallen a pre-WW1 European era…no possible circumstance (quotation fingers) "requires" a (quotation fingers) "person" to use (quotation fingers) "quotation fingers" three goddamn times in a single sentence in order to make a cogent (quotation fingers) "point"!


Bitch.


But then again…maybe there's some nuance in history that I'm just missing.


In the family arena, we had some random Mexican relatives show up last weekend, so my every minute was spent entertaining them with my parents. They all wanted to go shopping so we ended up taking them to…god…what's it called? La guardia, no….AH! La Cantera! We went to that super ritzy outdoor mall out there near, gosh…I don't know where, but the point is that it was a mall and it was very expensive. The whole time I was looking around for a CD exchange or a Sam Goody or a even a Old Navy…but no such luck. I even tried looking for a Barnes and Nobles, but gave up when I saw that they had a Neiman Marcus and a whole store dedicated to selling ipod accessories.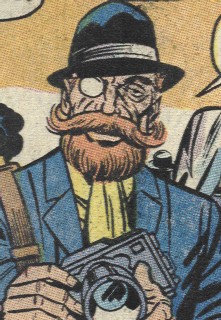 After the initial culture shock, I began to get a little more comfortable and actually enjoyed myself. The environment really made me want to walk around with a monocle in my eye, talk with a New York accent, and pretend I had a "yacht" that was currently in the shop. I found a Fossil watch store and looked around for a little while with my dad, until I broke down and asked the teller the burning question I had on my mind:



David -"Excuse me. Potentially stupid question here, uh, do you guys sell those cool tin boxes that the watches come in separately?



Teller -"(pause) No…I'm sorry but we don't. Not here…some of the fossil outlet stores do. But…you can go ahead and take one if you want.



David: Really?



Teller: Blank stare.



David: For free?!



Teller: (pause) Yeah. Sure. Knock yourself out.



I struggled for at least 20 minutes deciding between a blue owl box and an orange fox box, but ended up with the owl. Three hours later, we all stopped for ice cream where I stared at my blue box refusing to take a bite of my sundae. I vocally vacillated back and forth with my mother until she finally put down her own spoon and said:



"Oh for pities sake David! Just hurry up and switch the boxes before your ice cream melts and we have to leave the mall!"



"I hate it when I'm indecisive!" (I cried)



"I hate it even more!" (My mother replied)



So…before we left the premises, I went back to the store and switched the boxes back. Despite my love for owls and the color blue…the cuteness of the owl (shown in an origami style) just could not compare to the cool Warhol-esque print of the orange fox box (which was also liberally peppered with stars!) The nice teller who originally gave me permission was not there…but her MANAGER WAS!!! eeeeeesh….I worried about making the switch and leaving with my new box, thinking the manager would accuse me of shoplifting, but sure enough…nothing happened. And I was finally able to enjoy my ice cream with a peaceful mind, knowing I had made the right choice.



Later, back at my grandmother's house, I was reveling in my new Fossil box and basking in the attention my distant relatives heaped upon my shoulders (they're cousins of my mother). They literally wouldn't stop with the "Que guapos" and the "Que chulos". Finally one mentioned that the next time that they came back in town might be for my wedding.



My mother, father, and myself all fake laughed at the same time to hide the fact that we were all probably stunned a little inside. One of the cousins reiterated this idea, and added that I probably had all the "muchachitas" fawning all over me. My father quickly recovered for our team and replied:



"(laugh) Oh no…right now he's in school and he's focusing and his school work. He doesn't have time for all that."



My mother's cousins smiled and nodded their heads in along agreeing that "education" was the most important thing for me right now…despite how displeased I might be. I nodded along and shrugged my shoulders in good "well…whaddya gonna do" fashion.



Of course, secretly, the whole time I wanted to say:



"Yeah…at least I won't be getting married anytime soon to a girl…because I like-a the boys so much."




As my fake smile began to wear off, I found myself into full fledged funk-mode. Suddenly I realized that all the love that this family had brought in convoking to celebrate my mother's graduation would never be a love that could convene for my "wedding day". Assuming I dropped the bomb on the whole family a third of the people would disavow knowledge of me, another third be angry at me, the final third would be too confused to understand, and everyone…everyone would be in tears. I quickly realized that this scenario was completely academic though. Recently a friend tried to hook me up with another friend over myspace, and after I gave her the ok, and told her to give him my url…I waited for some contact.


The dude still hasn't contacted me…most likely because he saw my profile, and thusly my resemblance to Quasimodo. Hence, dear readers, I quickly realized that there would be no future conflict with the family because…I will assuredly die alone.


I realize I'm sounding very dramatic and pitiable, but at that moment, all my failed attempts at relationship came flooding back to me, and I quickly excused myself to go to the restroom, unable to take the internal mental pressure I was placing on myself.


Later on, while the entire lot continued to cackle over coffee and pastries, I retreated to the sanctity of the dark, unoccupied living room. I took out my fox box and admired it once more, and then pulled out the catalog that I brought along from the Fossil store because of the cute boy that it had on the cover. Because the catalog had provided no information about him, I had taken it upon myself to make up the boy's back story. "His name is Justin," I told myself. "…and he enjoys tennis, windsurfing, and video games." His favorite writer is Ezra Pound, but the thing he loves to read most is non-fiction, specifically biographies. He's into classic rock, but he listens to The Strokes, Arcade Fire, and although he never admits it to anyone, he really likes Sugar Ray too, (but mostly just because he had a big time crush on him when he was younger).


Justin, the Fossil Watch model will be played by actor: Justin Chatwin, from "War of the Worlds"

(sing song: He's my make-believe boyfriend! (make-believe boyfriend!)
MAKE-BELIEVE boyfriend!!!



While flipping through the catalog I thought to myself: "How nice would it be to live with Justin in the simplistic world of the Fossil Catalog?" Every page seemed filled with adventure and excitement. On one page, Justin was packing for a trip. With whom? With me? Where are we going Justin? To visit your grandfather's farm in your homeland of Slovenia? To Chicago to try their pizza? To your business convention in Tokyo? The fun never stops with you, Justin.



On another page, Justin is wearing a box over his head and laughing like a damn fool. Oh why is that box over your head Justin? Are you messing around at your job in the box factory? Do you want to FedEx yourself into my heart, darling?



You don't need to…you're already there.




Oh…to live with the handsome young man in the fossil catalog. To live in this magical place where there are no familial expectation concerning your future, much less your sexuality. Where there are no biochemistry exams, no Myspace hookup letdowns, and no jerks that endear themselves to you and then leave you holding your aching heart and wondering why.



In the magical world of the Fossil catalog, no such woes exist. All one has to do is smile all the time, wear $50 leather flip flops, and pretend to put boxes over your head while you show off your brawny musculature through faux-vintage T-shirts and intentionally frayed designer jeans.



Admittedly, it's a shallow world…...but a simple world as well. A peaceful one.








I do imagine, however, that after a while it gets rather boring.




Here. Meet Eurotrish.


"I'm a going to America!"